Integrations¶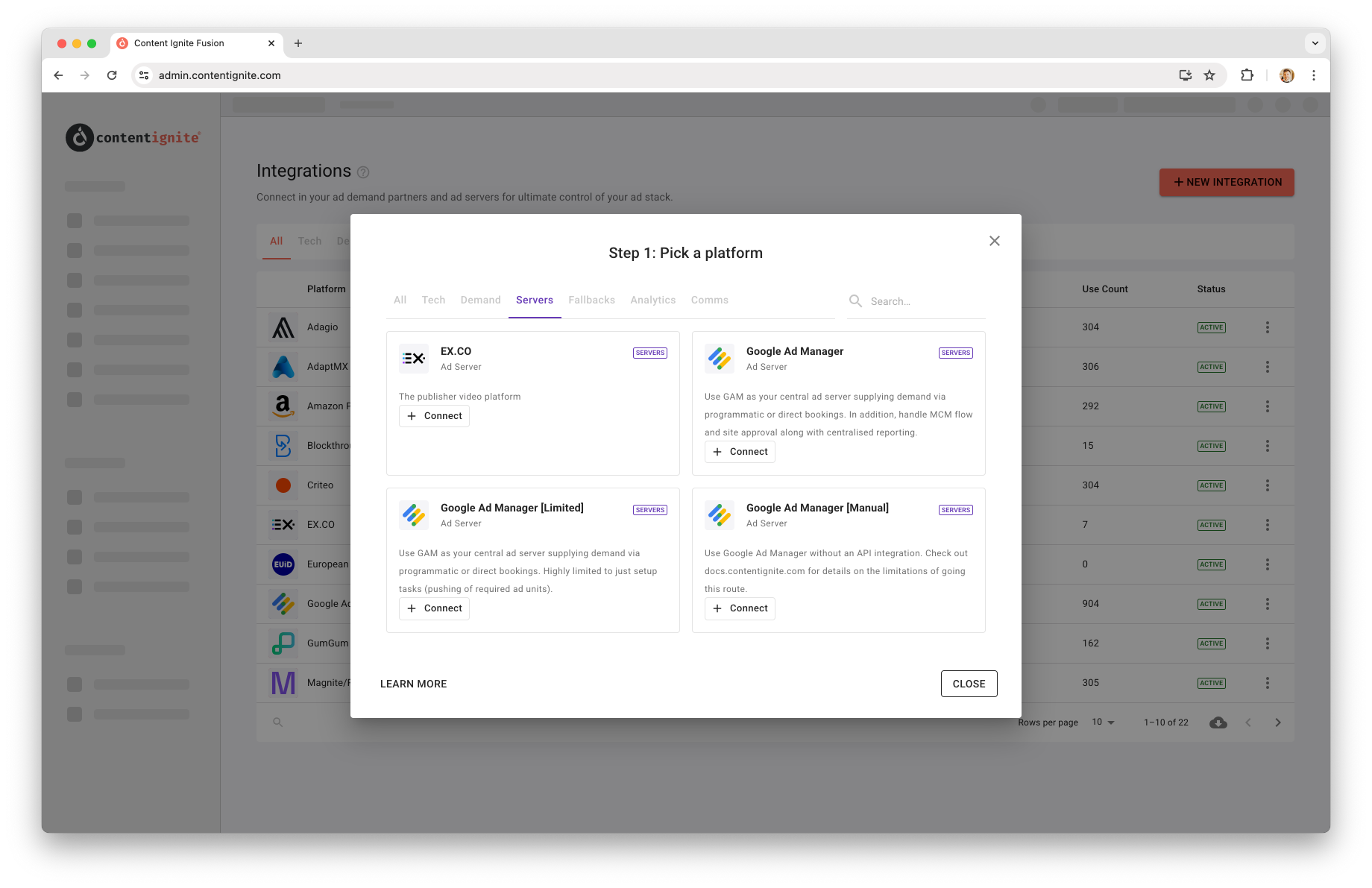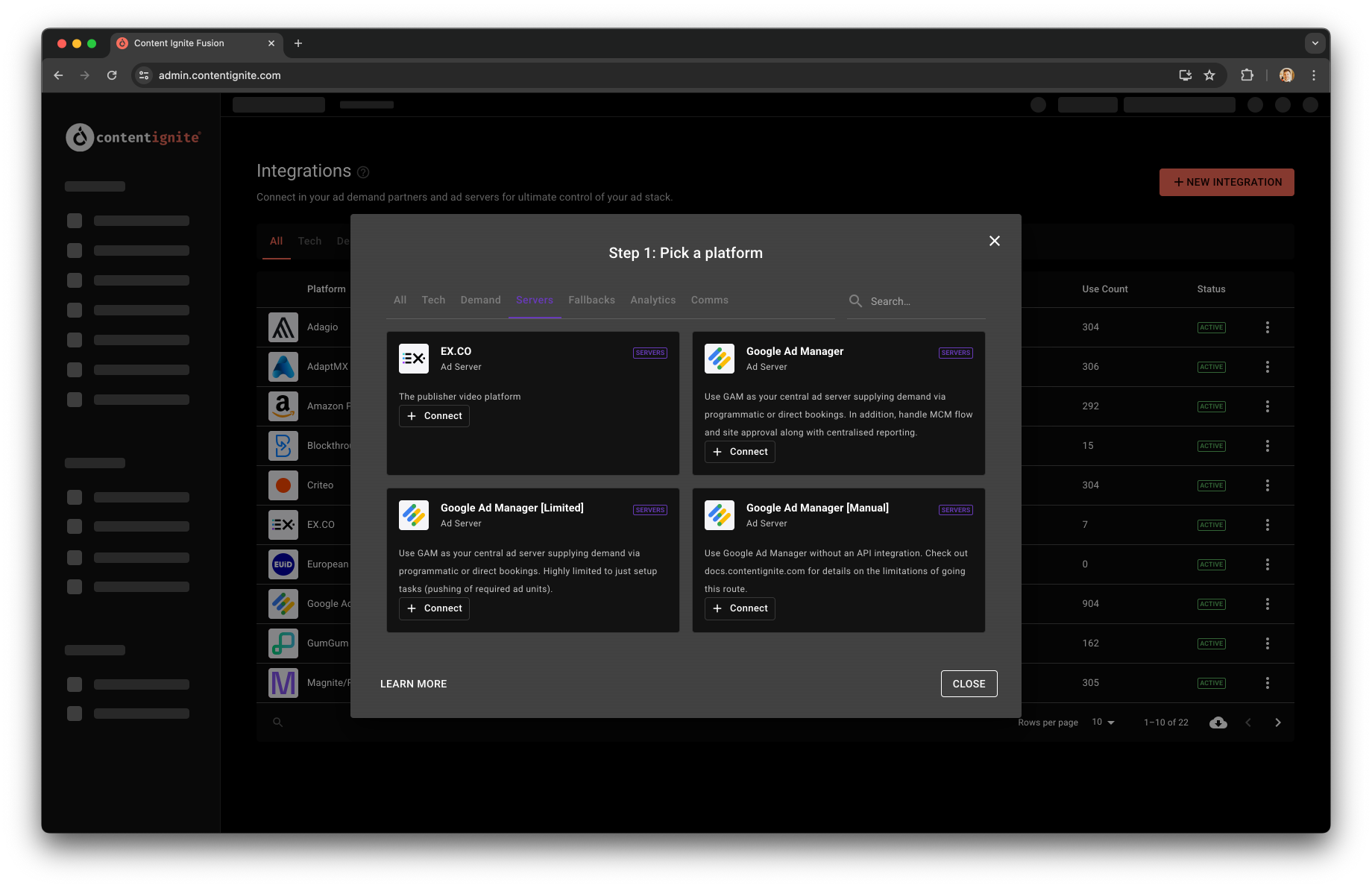 Integrations allow you to connect to your own GAM ad server and use our technology on a SaaS basis.
In just a few clicks, you have access to our full tech portfolio but with complete control over ad demand!
Integrations can only be deleted or re-authorised when logged in under the organisation that created it but will be available down your organisation's hierarchy.
Organisations down the hierarchy can manage filtering of an integration.
Connection¶
Making a new connection is very simple. Select the platform you want to connect to and click "Continue". You will be taken to the third-party platform where you will be asked to confirm the connection. After doing so you will be taken back to our platform where if there is more than one account available, you will be presented with a list to select which one you want connected in.
From here you can manage your integration, or simply start using it inside your tag configs!