Publisher Tag Configs¶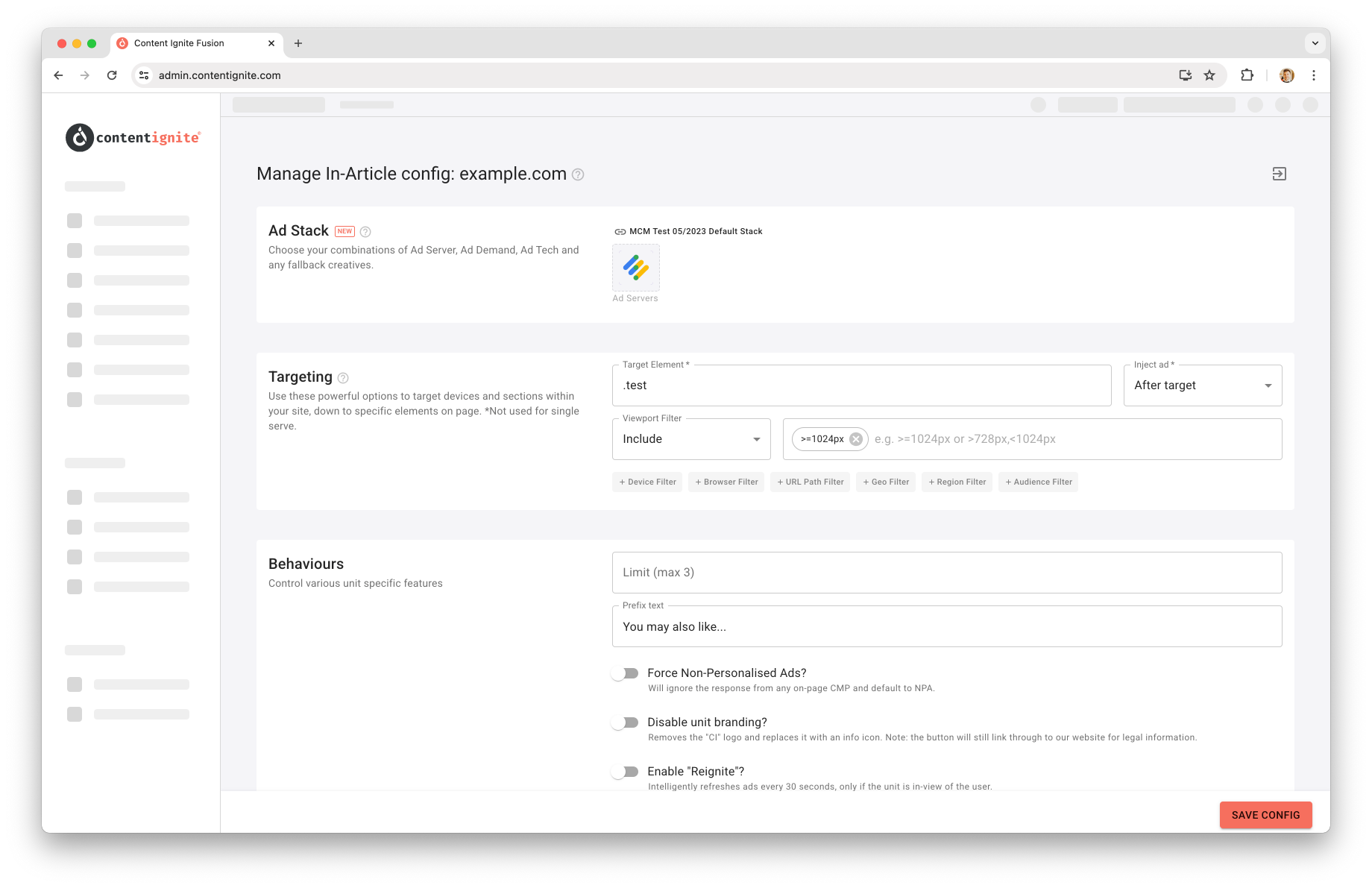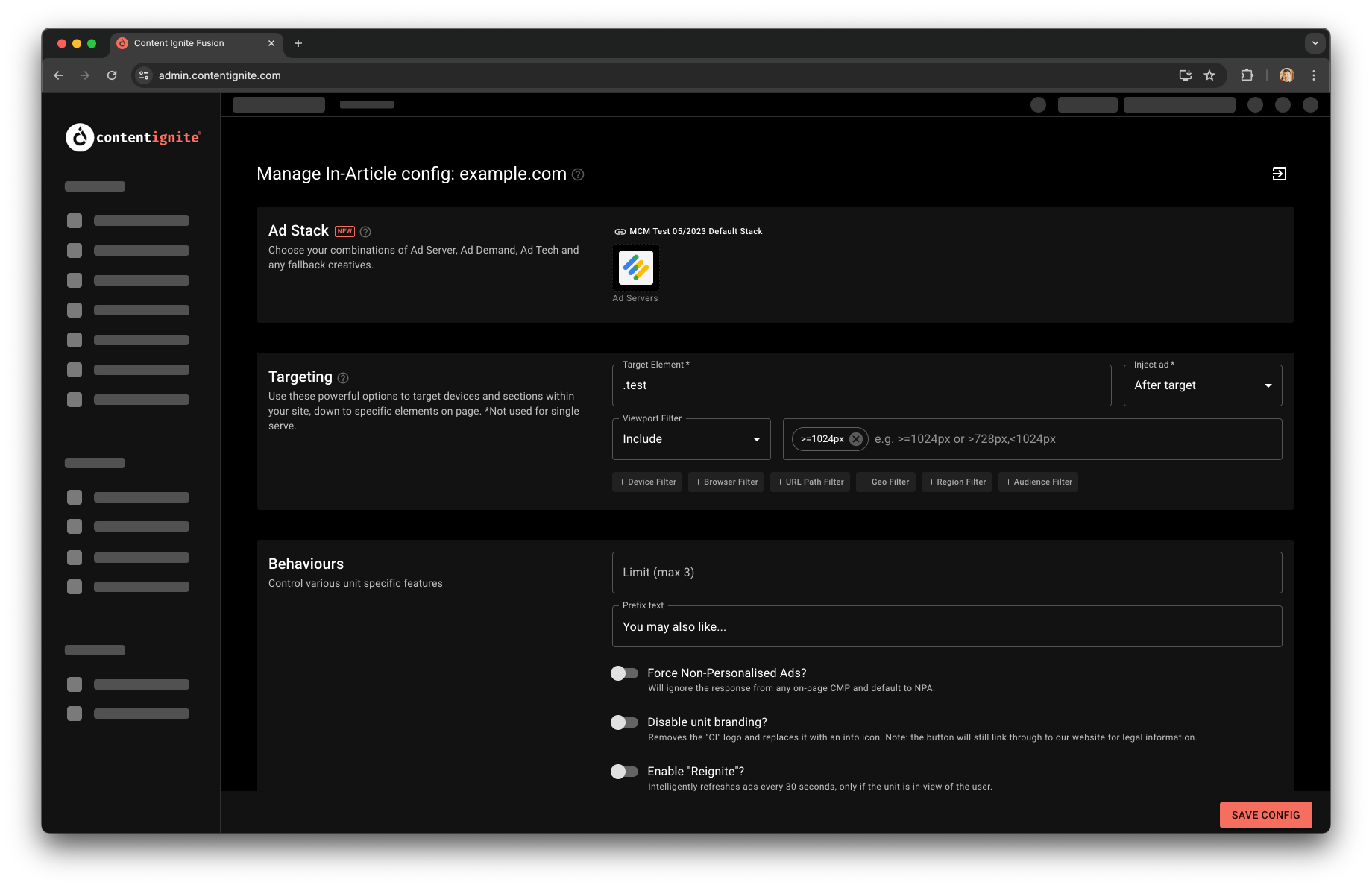 Each set of instructions inside the master publisher tag is referred to as a "tag config".
Each tag config describes the behaviour and targeting for a single ad unit type (in-image, adhesion etc)
You can build up as many configs as needed to match your requirements and the publisher's site structure.
For example, need in-image on desktop and tablet, but under-image on mobile? Just create two configs which will both have identical targeting, except for device and in-image positional behaviour.
Creating a Config¶
To create a config, simply click the "New Config" button, and select an ad unit type.
After selecting an ad unit, you will be taken to the configuration page.
Configuration Options¶
When configuring a config, you will see various ad unit-specific options available, such as supported formats, and unit placement/targeting.
For an insight into ad unit features, see the publisher tag features table
In-image¶
In-image is perhaps our most advanced unit, attaching to an element on the page (doesn't even have to be an image!) and scaling perfectly to fit it. You can even have it appear under its target if covering content is not an option for your site.
The minimum size requirements for in-image's target element is 250px wide and 120px high, and a max ratio of 3 (width/height). Also, be aware of targeting images that are inside a cropping container as this might crop the ad too. Speak to your account manager if in doubt as we will be happy to help with targeting setup.