Publisher Settings¶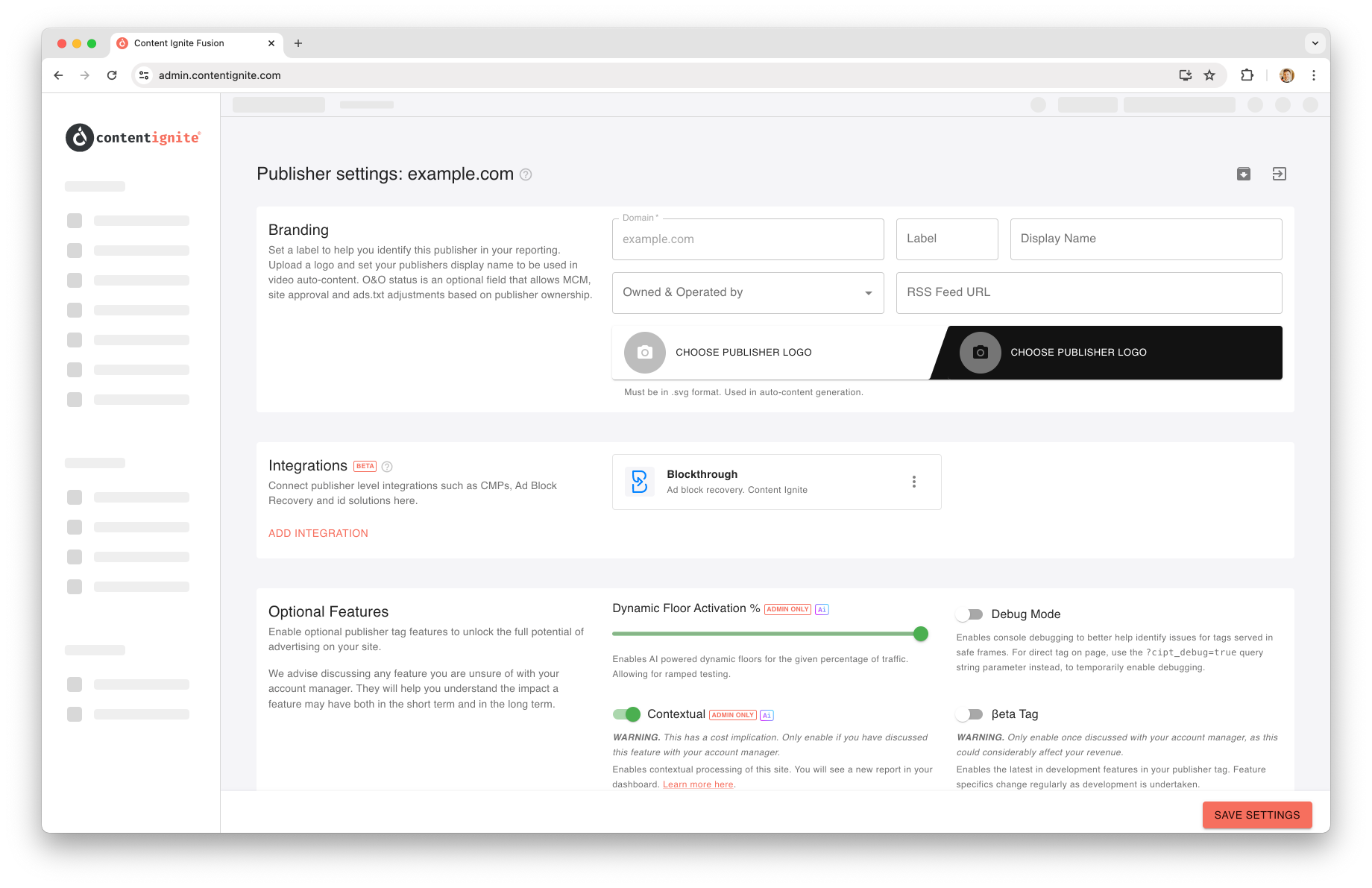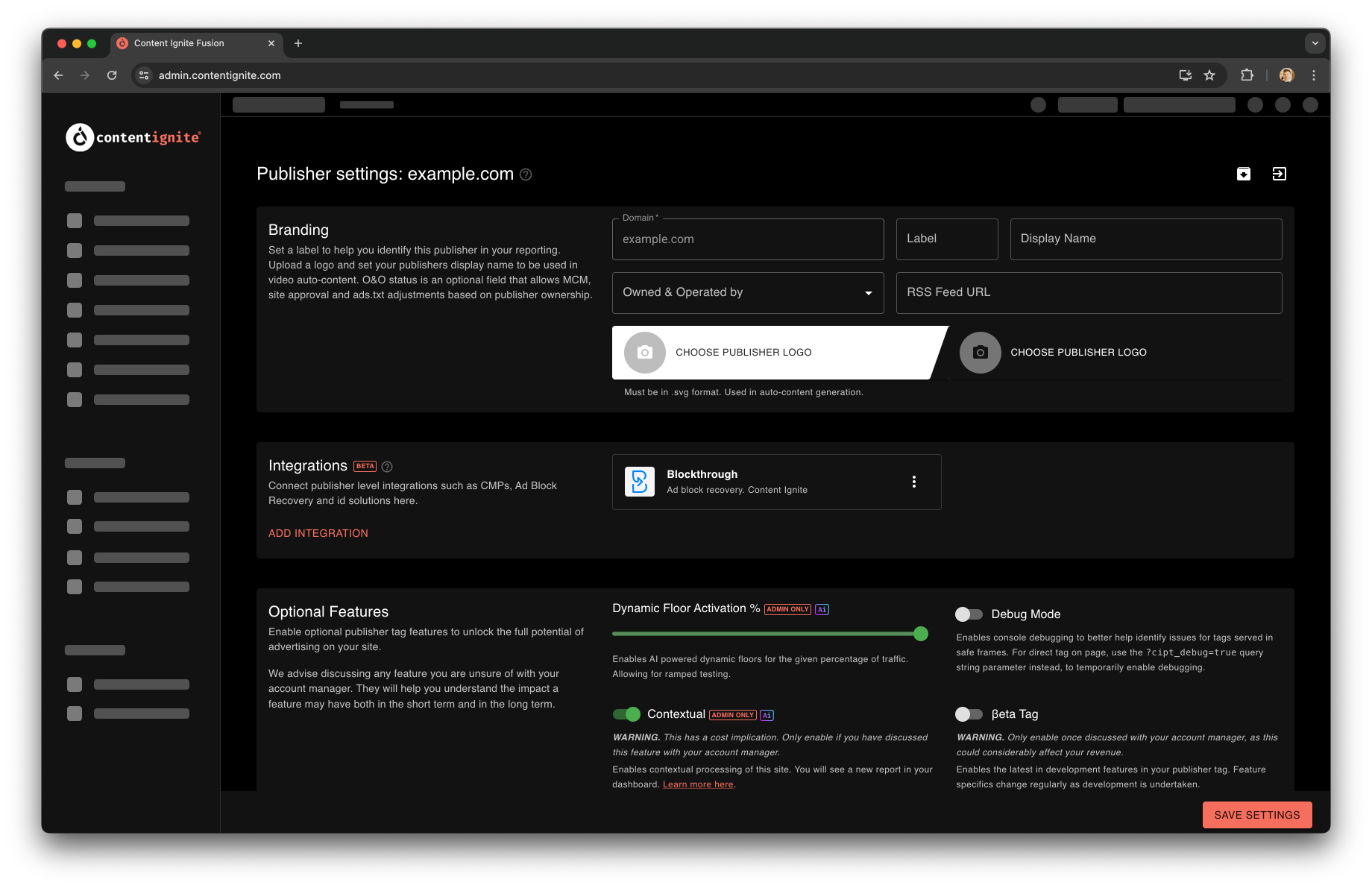 Clicking the cog icon in the top right of a publisher page will take you through to publisher settings. From here you can manage various publisher-specific settings.
Branding¶
Set internal labels for easier identification throughout the system as well as branding & RSS feed URL for use in video content.
Tracking¶
You can use this section to add custom pixel or JavaScript trackers. This section is for technically trained users only. It is worth speaking to your account manager if you have additional tracking needs, where we can then advise you on the required setup.
Visual Customisations¶
You can set Global CSS overwrites here to fix publisher-specific styling issues. However, this feature is for experienced web developers only. It is recommended you do not change this field, and leave it to your account manager to fix styling issues on your behalf.
Optional Features¶
Optional features are features that can be enabled with a simple toggle.
Debug Mode¶
Debug mode can be enabled on a per page basis by adding the ?content-ignite-debug=true query parameter to the page URL. This is the recommended way of debugging our publisher tag. In cases where our tag is served into a safe frame, for example, that query parameter will not work, so enabling the debug mode toggle here turns it on globally.
Debug mode provides additional output in your browser's developer console. This is to be used by your development team only to help identify or track down any issues and should be disabled as soon as it is no longer needed.
βeta Tag¶
Warning! This feature should not be used without first discussing it with your account manager.
We are constantly developing and improving our publisher tag, and before we release an update to everyone, we release it in "βeta". This is an early development preview and comes with the risk of not being tested. Enabling this could therefore break your ad serving and reduce your revenue.
If we are working with you on a new feature that benefits your particular publisher, we may enable this for you to test its effectiveness.