Organisation Branding¶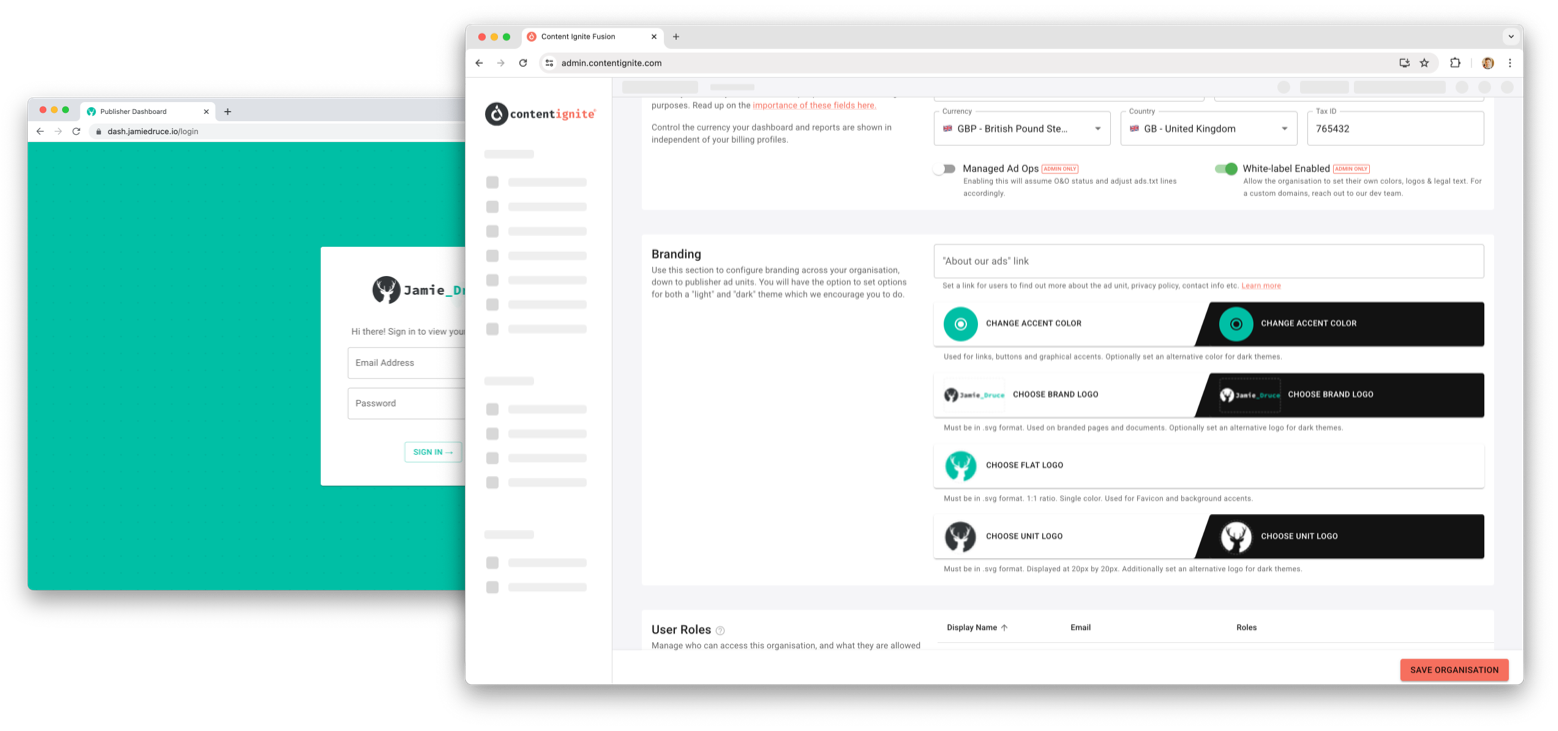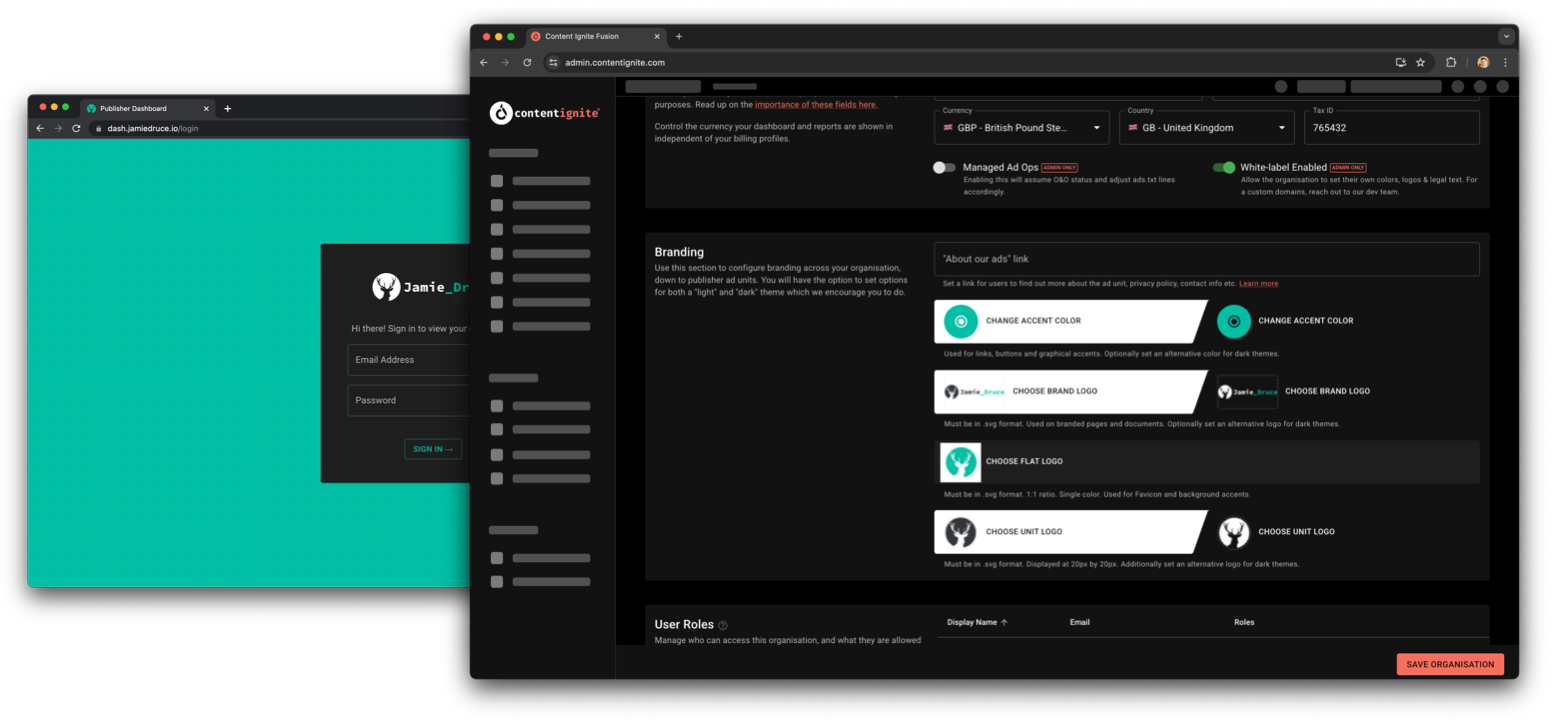 You can access custom branding by clicking through to your account settings from your name in the primary navigation menu.
From here, you will be able to select "Organisation Settings" from the top tab bar and scroll down to the branding section.
Custom branding is enabled on request. Colours and logos can be set to brand your dashboard, however, this will only take effect once you have a custom domain set up; something our team will be happy to discuss with you.
"About our ads" link¶
All our high-impact units have a clickable "About our ads" icon next to them to help users understand how our units work and to provide access to our privacy policy and general legal help docs.
By default, this link takes users through to https://info.contentignite.com. However, if you are looking to white-label, then the mention of the "Content Ignite" brand throughout the legal texts might not be ideal. In that case, you can use this field to achieve just that.
We recommend working closely with your account manager to sample the important information we display to users to implement on your own site.
Ad Unit Logo¶
This logo will be used in non-IAB branded units, and will link through to the "About our ads" page, and onwards to our legal help centre, providing information to website visitors should they need it.
You must upload both a dark and light version of your logo to support the various possible placements of ad units.
The logo must be in SVG format to ensure the highest quality visuals.
We recommend a circular logo 20px by 20px. See the following default logos as an example:
| Unit Logo (default, light theme) | Unit Logo (dark theme) |
| --- | --- |
| | |