Organisation Management¶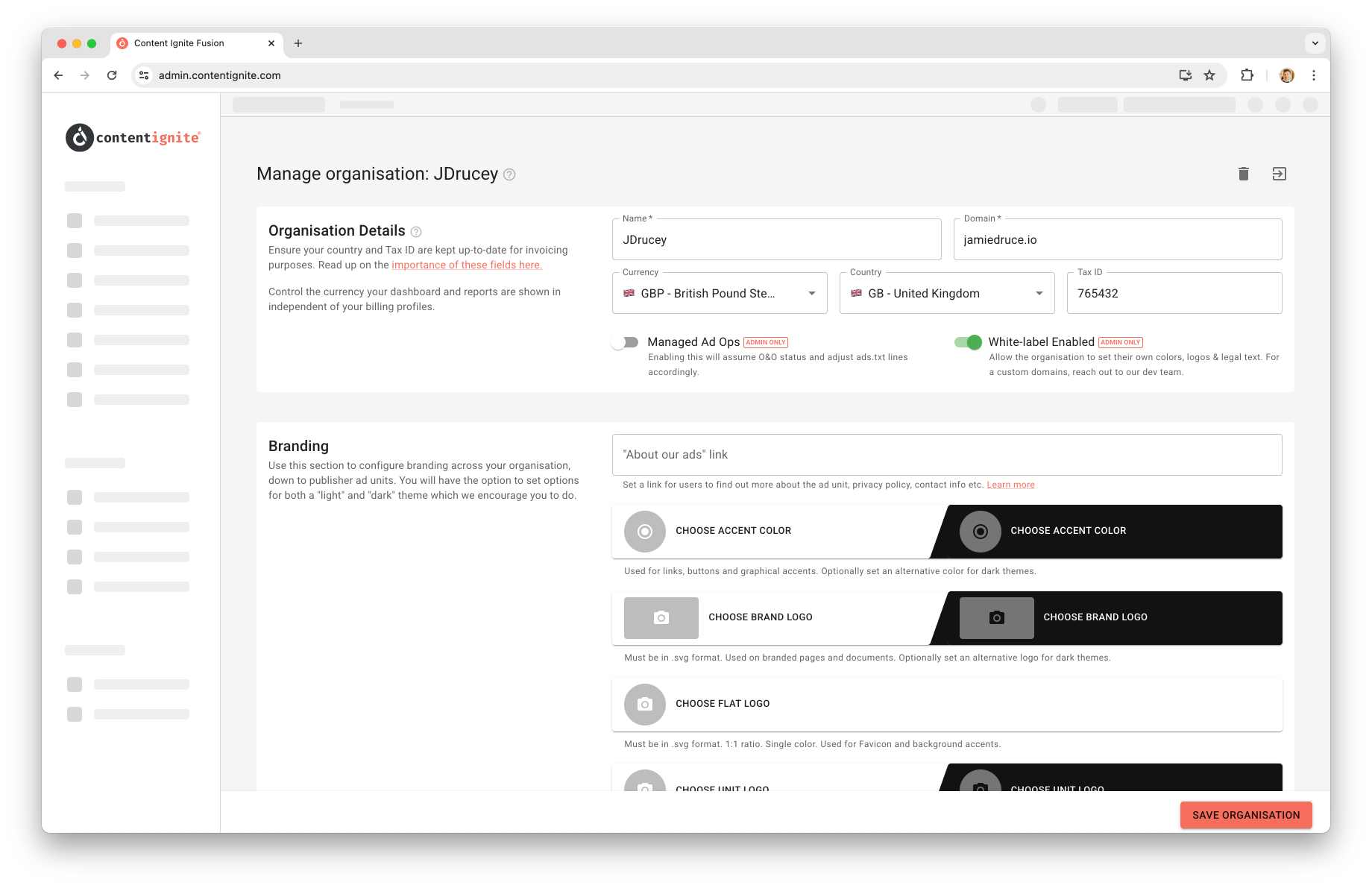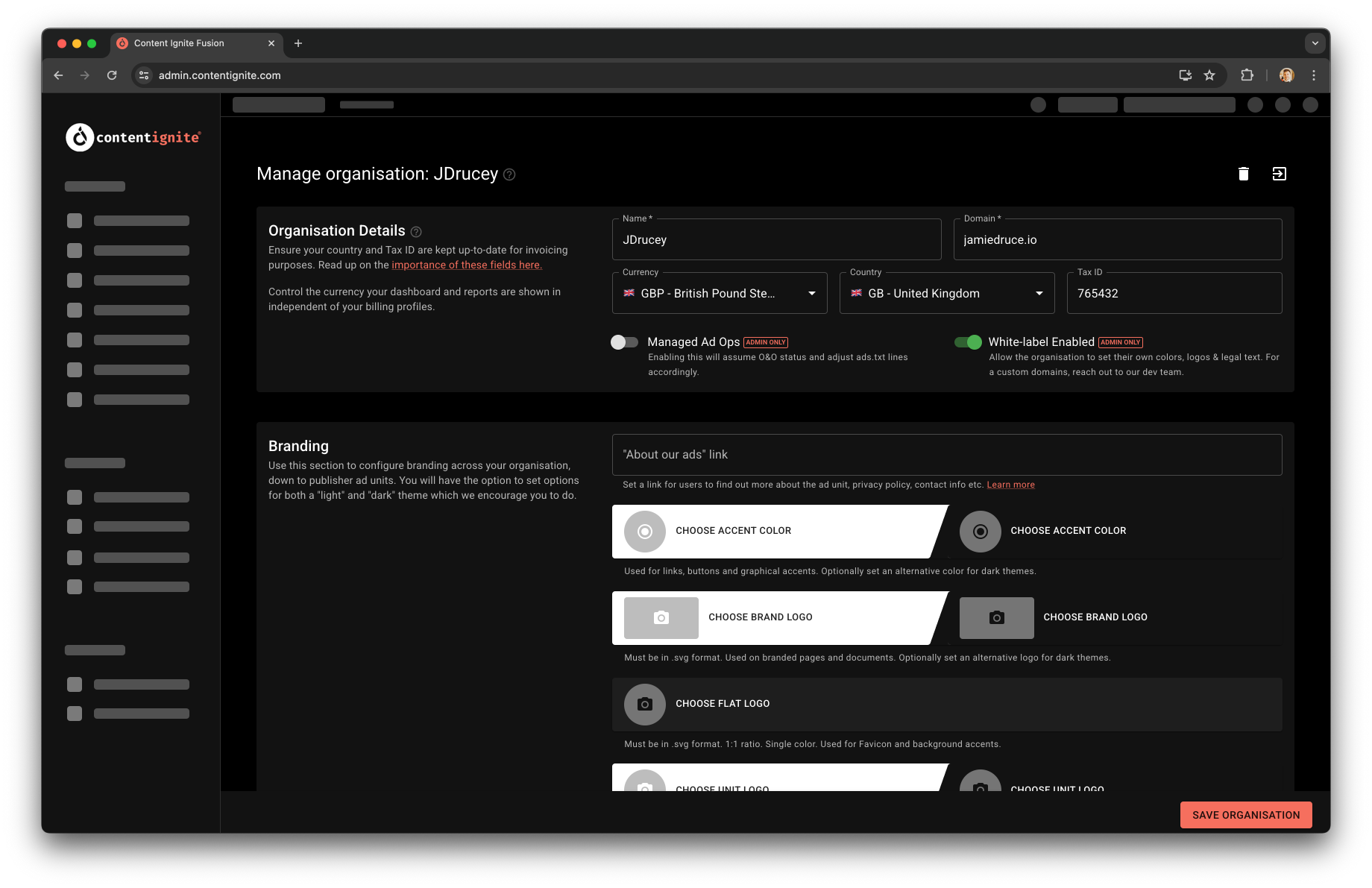 You can manage your child organisations through your organisation management section. From here you can control organisation details and user associations.
Speak to your account manager about enabling organisational hierarchy if it is not currently available on your account.
Features¶
From your organisation management pages, you can:
Set organisation name
Set "Invoice Parent". More details over on the billing page
Manage user access
User Roles¶
Users can be created as needed and given access via access roles (see the User Management help page for more information). To grant a user access to an organisation, you need to assign them a role.
You can do this simply by clicking the + ADD USER button.
In the modal that appears, select your target user from the dropdown list of available users
Scan through the groups and roles available and click to select those that apply
Click Save
An explanation of roles can be found under each role.
Note: Beware. If you remove a user from all your organisations, they will no longer appear in your list of available users and you will need to reach out to us to re-gain access